How does a limit turn into an opportunity? Sometimes, simply by changing the perspective from which you look at it.
New York, 1949. At the door of DDB, one of the most important advertising agencies in the world, a German car manufacturer peeps out, interested in launching a new model on the American market. This is the Beetle and the company in question is Volkswagen. The same car manufacturer that Hitler chose for his state cars, just a few years earlier.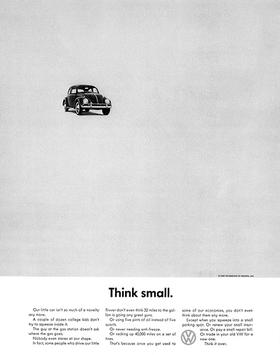 The agency sniffs the wind and accepts the job, creating the "Think Small." The claim is printed on large, completely white posters. Only later in the background, a small Beetle can be glimpsed. Stop! Nothing else. No famous model or pilot who fill the space and capture people's imagination.
What is the underlying message and the ultimate goal of this campaign, which is so disruptive compared to all the others? Simple, change the way we look at that product.
DDB advertisers, in full economic boom, decide to question the attitude of Americans towards the consumer society; they launch an attack on the car as a status symbol. Just evaluate the prestige of a four-wheeler by measuring only its size and power. Rather, we learn to look for it in the solidity of the product, in the value for money and, why not, also in the small size.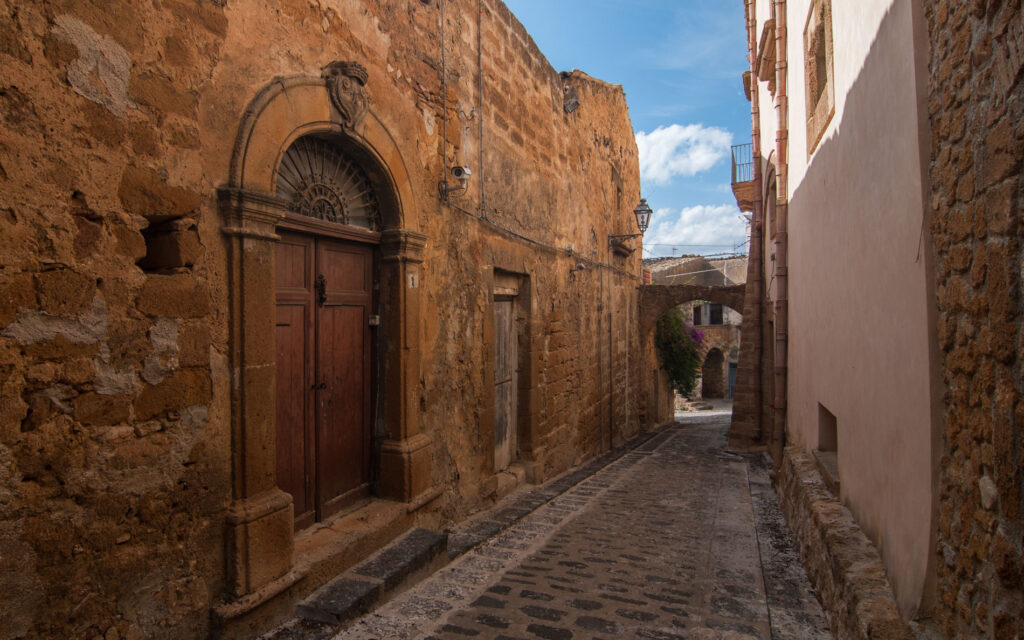 Now, let's take a leap in category and apply the same "negative approach" to the small villages of Italy.
Think about it: the story of how many people, famous or you know, began with the departure from a small town. Often, due to the small size and lack of opportunities. In short, big limits. Which will end up staying there, until someone is willing to see them through new eyes.
In an increasingly globalized world that convinces us that everything we need is elsewhere, perhaps in a metropolis, we want to rewind the tape and go back to the starting point. To stop seeing only limits where, instead, great opportunities are hidden.
The success story of the Beetle helped us understand all of this. That the weaknesses and flaws of many unique places can turn into strengths from which to invest in a different future. Sustainable and attractive, but always tailored to the person.
So what are you waiting for? Come aboard with us and Think Small!